When working with female athletes, understanding the menstrual cycle & associated hormonal fluctuations is KEY to train to full potential.
Recent research has also resulted in change & update in criteria from 'female athlete triad' to the comprehensive RED-S model - which identifies more athletes stratified as 'at risk' and allows for improved prevention/management of condition. This webinar helps translate this research into clinical practice - understand how to screen your athletes, look for physical flags, and how to manage safe return to sport for those women considered at risk.
Learning Outcomes
At the completion of the Menstrual Cycle & RED-S webinar you will:
* Understand the menstrual cycle: what it is, how it's regulated and why it is important to consider when working with adolescent female athletes
* Identify key physical and biopsychosocial flags of RED-S
* Evaluate the impact of RED-S
* Feel confident in the management of adolescent female athletes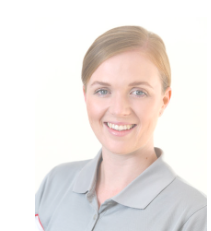 Hi, I'm Elisha
AEP - QLD Ambassador for The Women's Health Collective
Elisha completed a Bachelor of Exercise and Sport Science majoring in Clinical Exercise Physiology, class of 2014. Since joining the BodyTrack team, Elisha has enjoyed working a range of clients, but now focuses her talent as a Women's Health EP. Elisha's skill in the Women's Health field has led her to become the QLD Ambassador for The Women's Health Collective and present on Exercise and Endometriosis for QENDO. Elisha strongly believes that by furthering her education and keeping up to date with the current scientific evidence she will be equipped to provide a high level of quality care and exercise prescription for rehabilitation. Outside of work, you can find Elisha running along the river, sampling wine and cheese, or in an Italian restaurant with her husband, Andrew.