Menopause is complex, individual, and often poorly understood by the women transitioning through it. Australia has an aging population, and a growing number of peri-menopausal & menopausal women. This webinar will help you as a clinician educate & empower the menopausal women you see on the stages and changes that occur during this period.
This webinar will also take a comprehensive look at the individualised symptoms of menopause and the impact on the physiological systems. This webinar will cover the latest evidence based research regarding the use of exercise to improve the health and wellbeing of post-menopausal women, and how to incorporate this in to your exercise prescription.
Learning Outcomes
- Understand the stages of menopause, the hormonal changes that occur during menopause, and early onset-menopause
- Know the multiple physiological changes menopause has on cardiovascular, metabolic, musculoskeletal, and respiratory function
-Understand the biopsychosocial effects on menopause
- Be able to provide a complete & comprehensive exercise prescription for a post-menopausal woman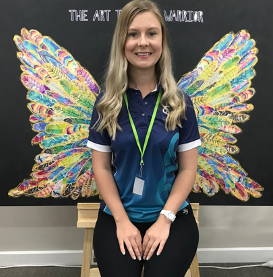 Presented by Bryannah Downward - AEP
Bryannah is an Accredited Clinical Exercise Physiologist, Accredited Exercise Scientist, and Pilates Instructor working at The Movement Therapy Group in Seaford, VIC. Bryannah graduated in 2014 from the Australian Catholic University in Melbourne with her Masters & Bachelors degree to begin clinical work after many years of experience as a swim instructor! Bryannah's strong interest and experience in Women's Health, along with her work as The Women's Health Collective VIC Ambassador, is helping to support clinicians further education in Women's Health. When not at work you'll often find Bryannah out exploring bushwalking trails or in the garden.